Hotel La Casona del Patio offers their clients every detail and all kind of facilities to make your cycling holiday on Tenerife an unforgettable experience. Located in the historical village of Santiago del Teide (1.000m above sea level), the rooms are overlooking the natural heritage of the Chinyero volcano and the majestic Teide.
SPECIAL SERVICE FOR FREE MOTION CLIENTS*
(After completing your booking, please contact the hotel to confirm your transfer)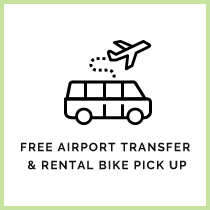 Room for bicycle set-up (washing etc.)
Training room
Meeting room
Specific diets for cyclists
Physiotherapist specialised in cyclists
Laundry service
Cycling magazines and merchandising products
*Airport transfer & rental bike pick up only included when booking via this page!
BOOK NOW